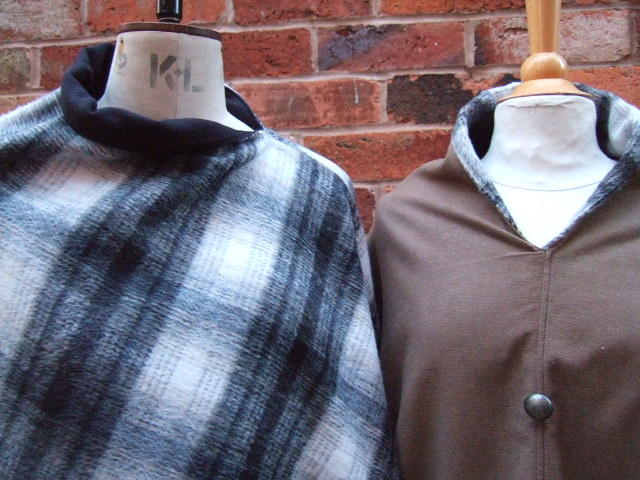 Throw Wrap Poncho in Tweed. Westray
THW-TNWCC/C-Westray
Navy White and Charcoal check with Camel Brown Tweed.
Unique soft brushed tweed double sided throw wrap.
Manufactured from fine British made tweed and suiting fabric.
Individually hand cut fully reversible throw/wrap. Finished with large antique metal buttons along the seam detail.
Tweed with cotton suiting makes the garment warm and shower proof!.
With a number of options on how it can be worn.
Instant elegance to any outfit.