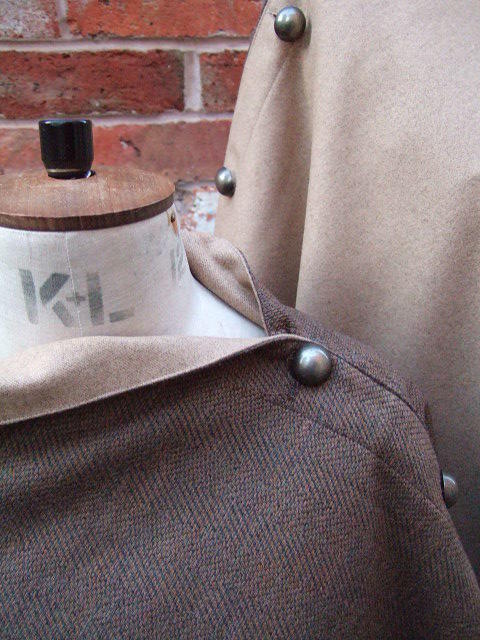 Throw Wrap Poncho in Tweed. Moray
THW-BH/PS-Moray
Brown Herringbone with Pale Stone Tweed
Fully Reversible. Double sided tweed throw wrap. 
Made with our finest British tweeds.
Each one individually hand cut and sewn
Finished with Antique metal buttons along the reversible seam detail.
With a full tweed on both sides. You will not only be super stylish
but very warm and very very dry!.
Multiple options on how you can wear it. 
Adds Instant elegance to any outfit.
Want even more Glamour !
Checkout our Fur collars which can clip on and off